Do-It-Yourself Plans: Backhoes, Loaders & More
DIY: The 1000-pound Front Spindle Upgrade
Bear the weight of a new loader by beefing up your garden tractor's front-end spindles.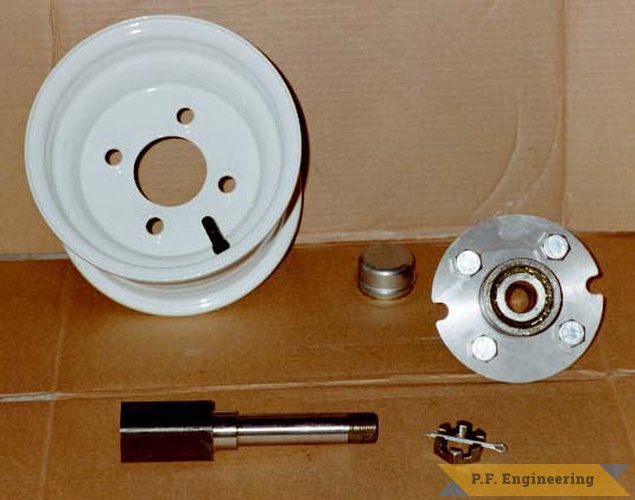 Parts needed for this project:
How to do it:
Step 1
Start by cutting off the old spindle. Then, grind the surface of the spindle bracket smooth.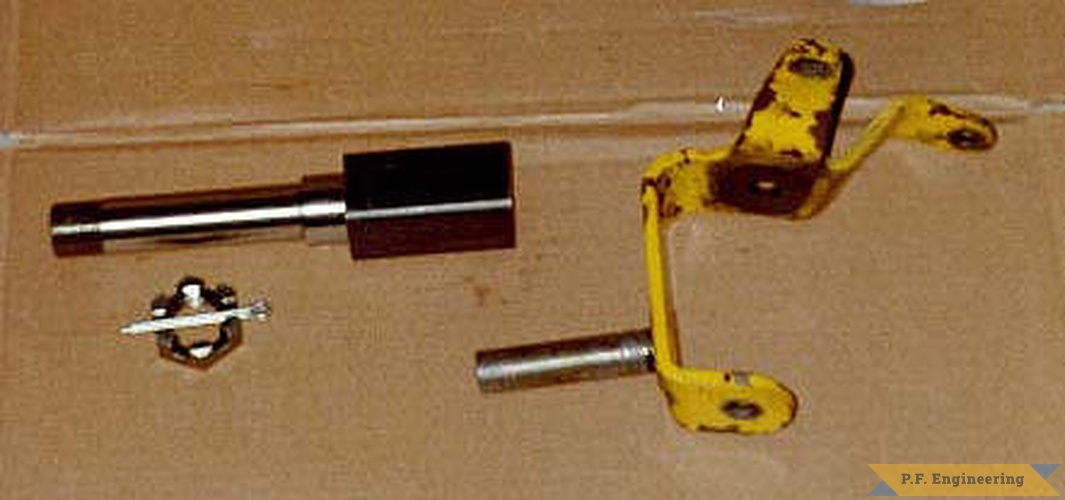 Step 2
With a 1 1/4-inch bi-metal hole saw, cut a hole to accept the new stub axle shoulder. Remember to put a large chamfer on the outside of the spindle bracket for welding. Weld the inside and the outside.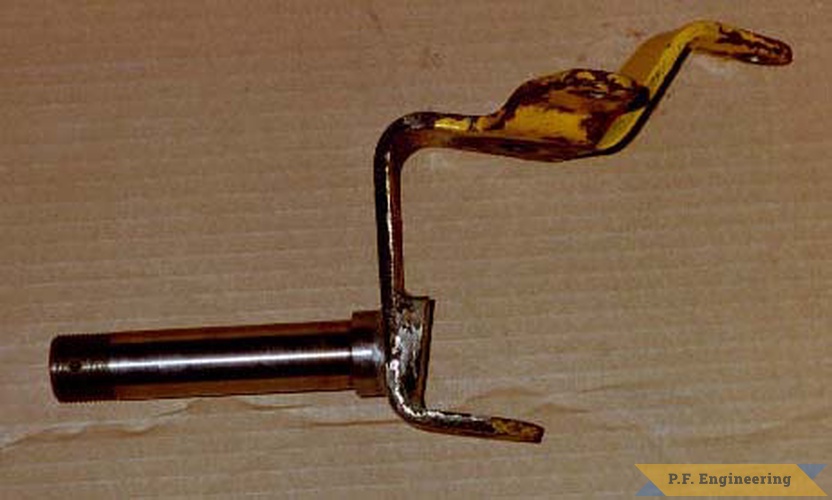 Step 3
Box in the spindle bracket with 1/4-inch plate steel, and weld the inside and the outside.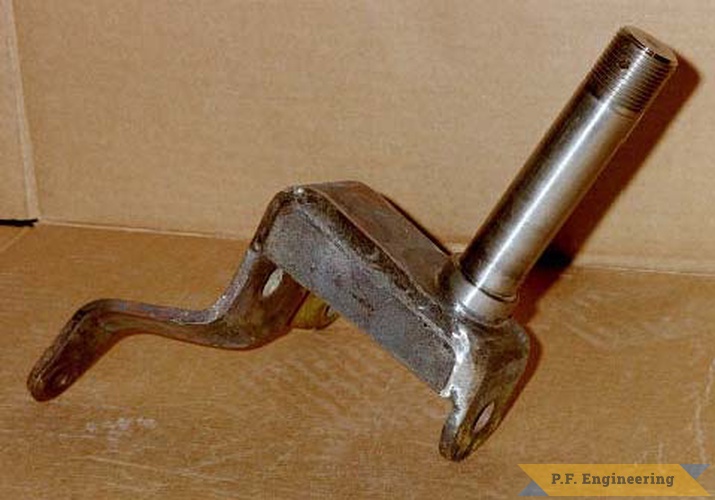 Step 4
Make sure your outer weld is contained within the chamfer because you only have 1/8 of an inch between the spindle bracket and the new hub assembly.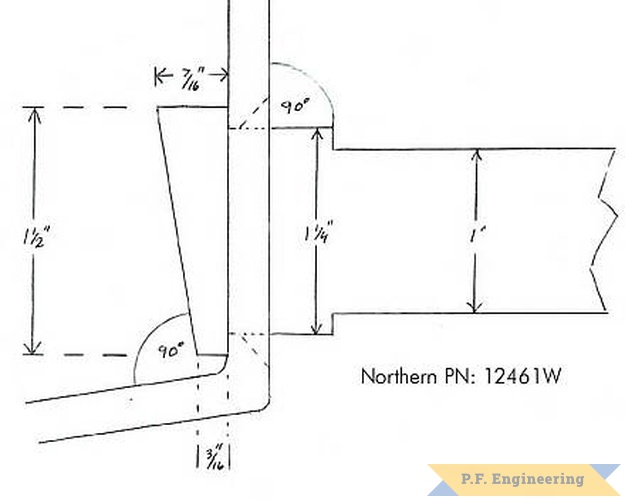 Step 5
Install the hub, pack it with grease and check the clearances.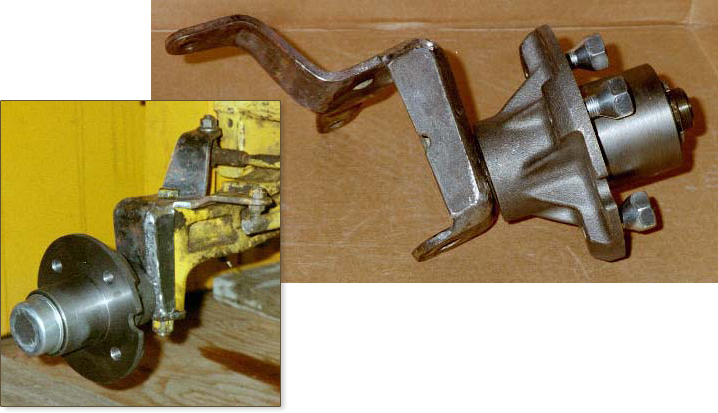 Step 6
Install your tires on the new rims. Then, you're all set.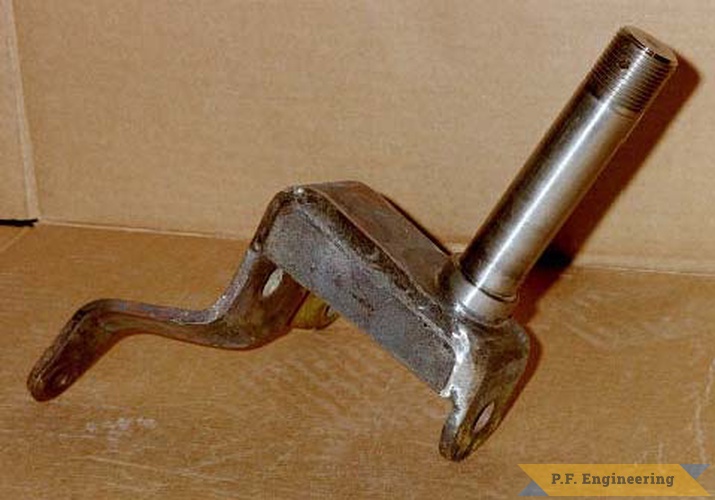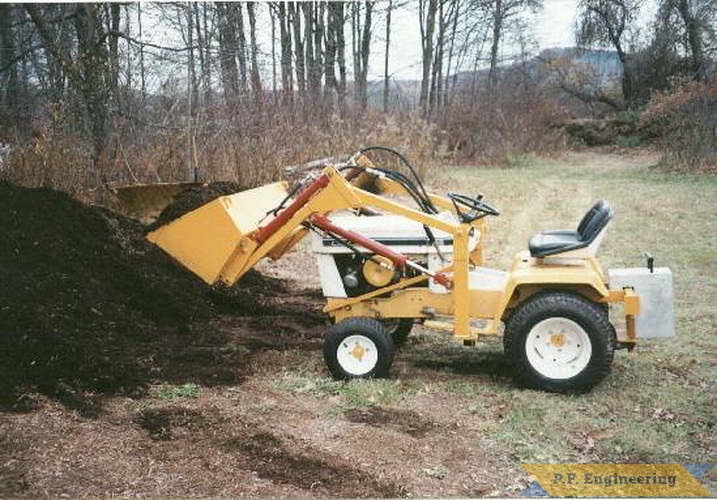 The Cub Cadet with newly upgraded 1000-pound front axles … Now you won't have to wonder if the front end can take it.
What if you have L-shaped spindles?
Here is an idea from Doug H.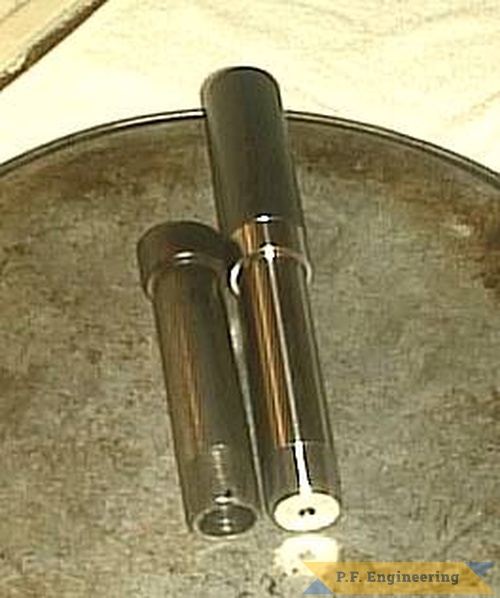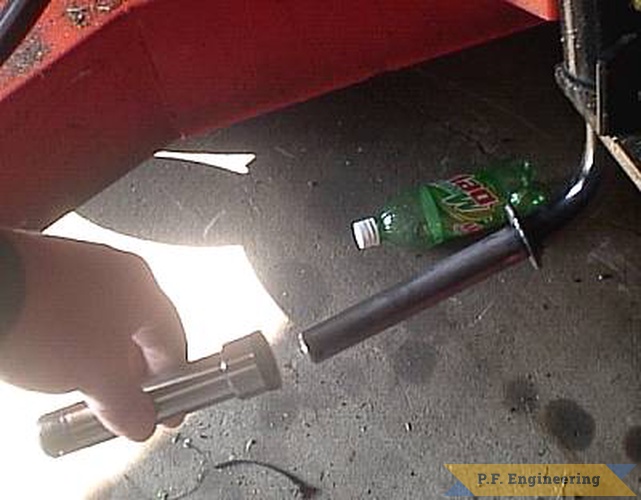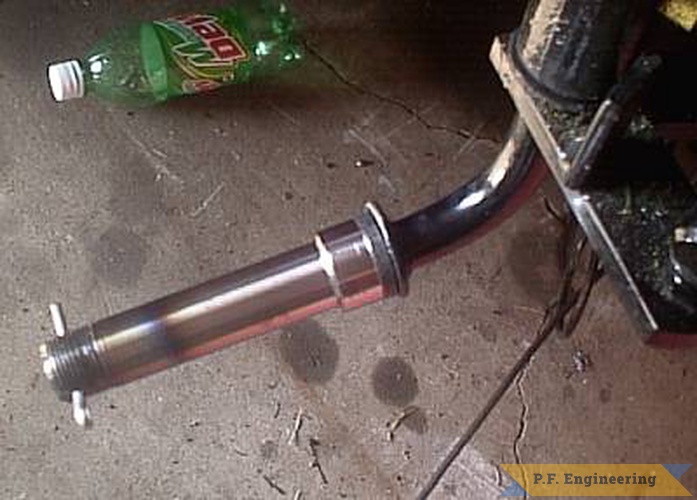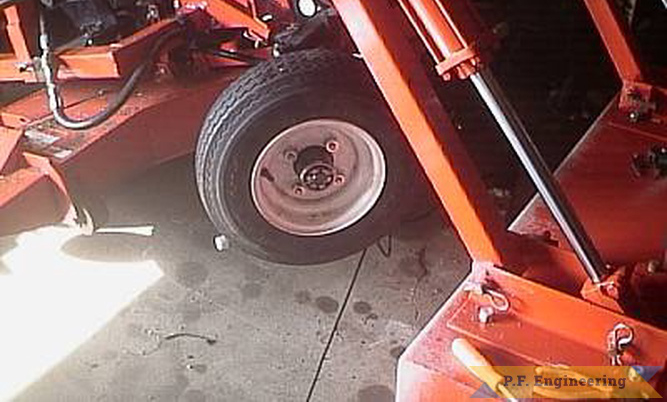 Another method from Stan C.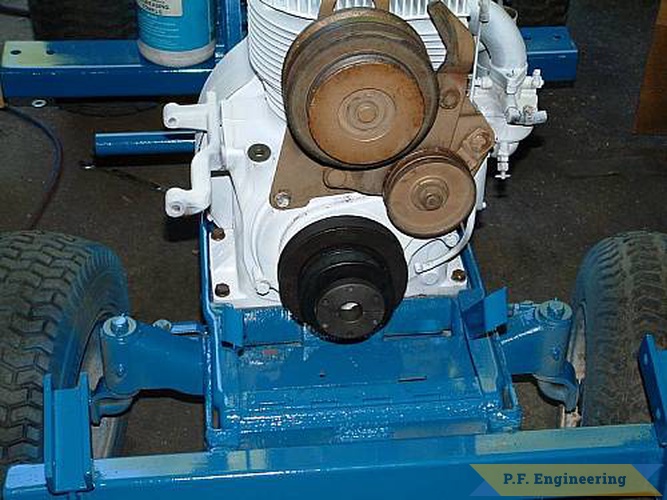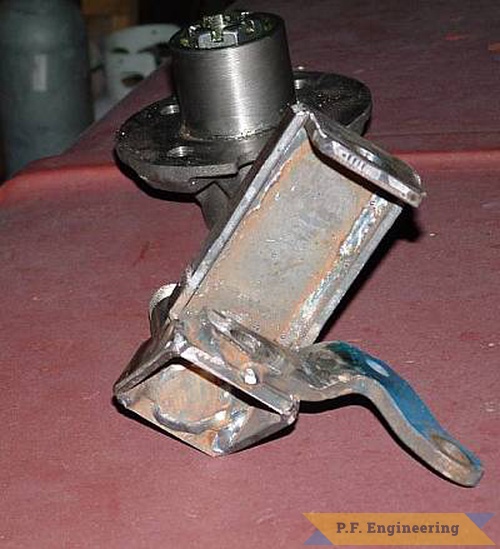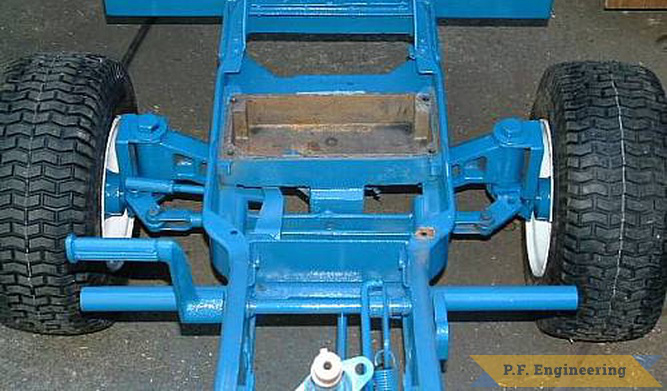 Jon's solution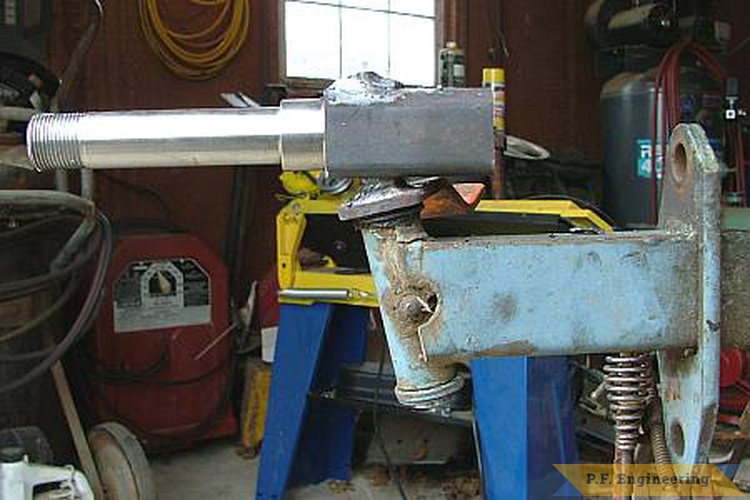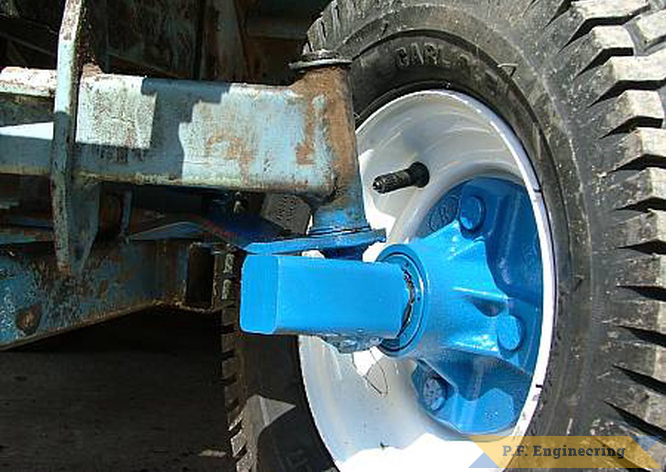 Before & After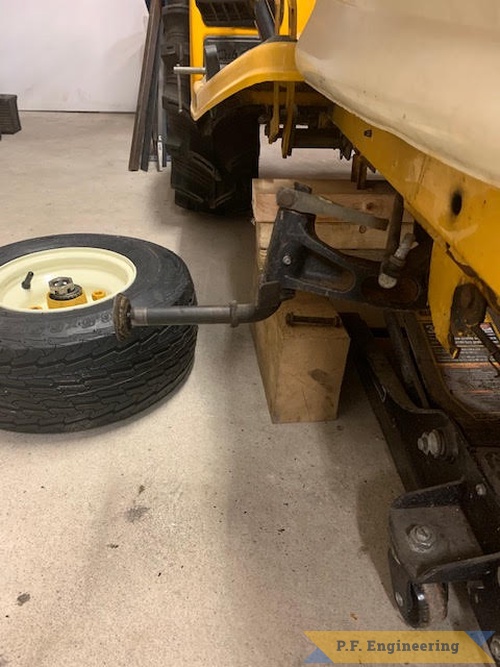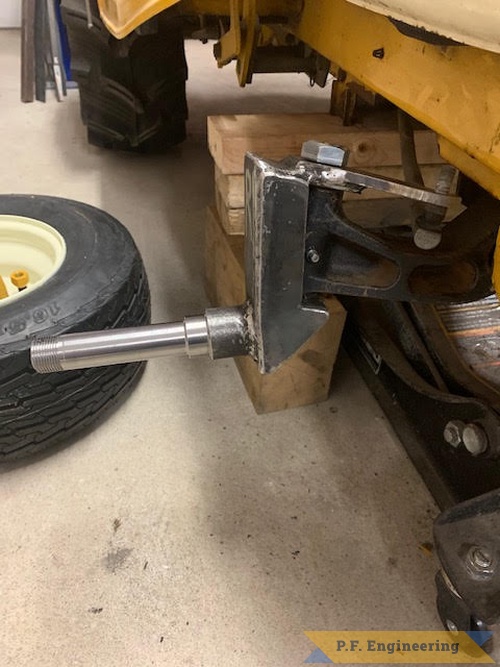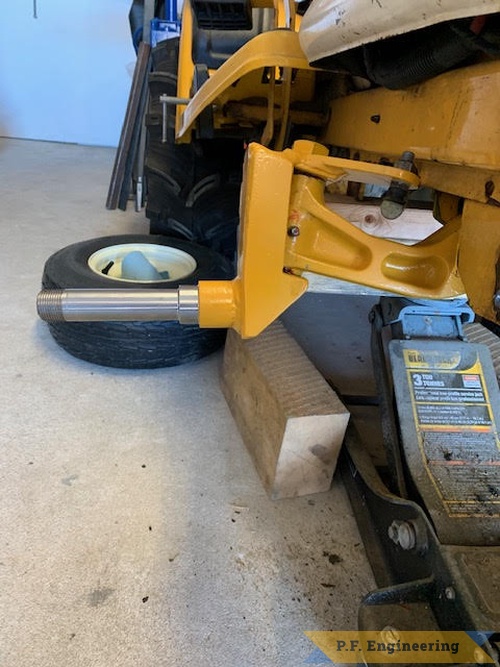 Customer projects made from plans by P.F. Engineering










What Next?
Head over to our picture gallery where we have 1063 images of our customers' machines on display. Use the search box at the top of that page to locate a particular make or model tractor that you are interested in seeing with a loader or backhoe attachment.

On our videos page, see customers operating their DIY loaders, backhoes and log splitters — all built using our plans.

Go to our orders page and find out how to order one or more of our products, such as plans for a front-end loader or a backhoe. There are ordering links for shipping plans within the U.S. and internationally.
Perhaps you have questions about hydraulics, a particular tractor application, or something else. Ask the original designer and builder about your project before you purchase plans. Feel free to contact Paul by email at , or call the office at 413-256-4960. You can also call Paul's cell at 413-835-5801.