LATEST NEWS
Testing new prototype with about 3000 lbs of stone
October 29, 2021
The first video of our new prototype
October 15, 2021
This is the NEW DESIGN for 2021 — It's a 40-by-78-inch dump cart!
We are calling it the "Scissor-lift Dump Trailer," and it will come with the following features:
Walking beam axles
Four golf cart tires
A hybrid scissors lift with 30 degrees cylinder angle at start-up
Twin 2.5" bore hydraulic cylinders
A built-in oil reservoir in the front frame member
A self-contained onboard hydraulic system
We'll be adding to this design more features not shown in the video, including:
An aluminum sheet deck
fold down sides and tailgate, 16" tall
A load will be 29 cu. ft.
How much can 800 psi lift on a pair of 2.5" bore cylinders? Stay tuned for some real-world weight lifting tests.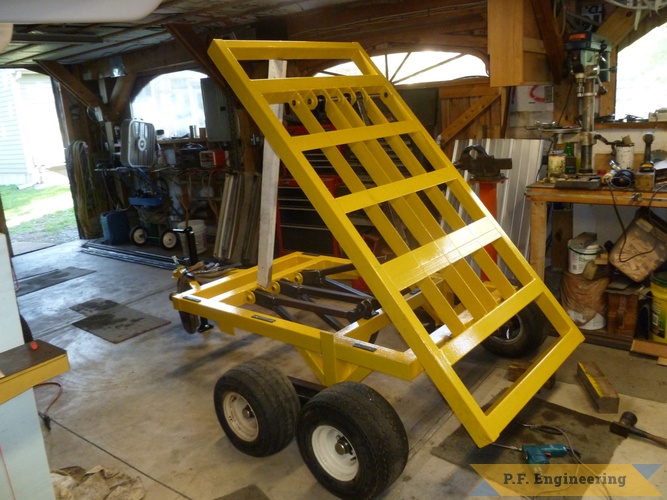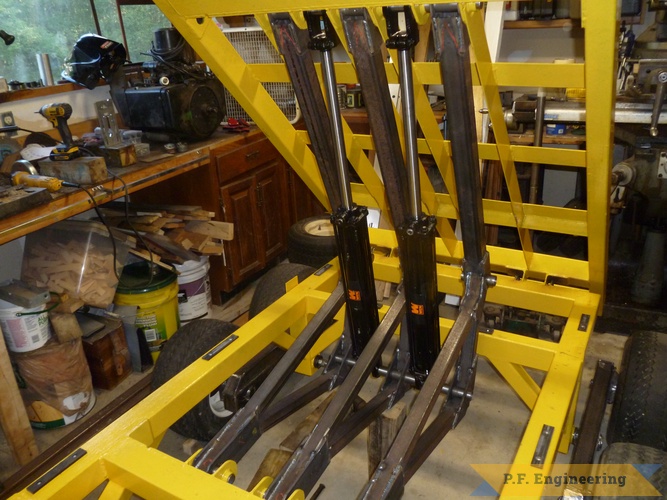 ---
Building my second Pin-on Mini Payloader
October 2, 2020
Right now, I am building a second Mini Payloader that should be ready for sale later this year. I'm also designing a small trailer for use around the yard that has a "walking beam" suspension. It has four wheels, hydraulic dump linkage and a carrying capacity of around 1000 pounds (450 kg).
---
Pin-on Mini Payloader Plans Released
July 9, 2020
First customers of the Mini Payloader are starting to send us pictures of their builds! Please send us some of yours, and we'll post them to our Gallery of Pin-on Mini Payloaders.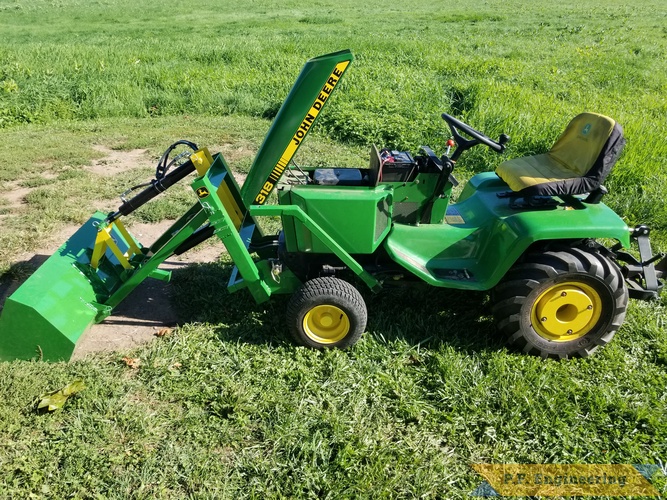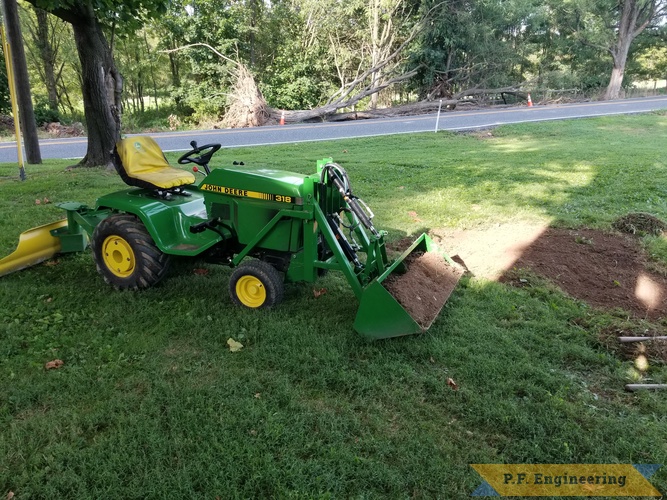 Gene H. from Palm, PA - Pin-on Mini Payloader on a John Deere 318
DIY (DO IT YOURSELF) PLANS:
BACKHOES, FRONT-END LOADERS & LOG SPLITTERS